The last few weeks of the falls semester left me burning the candle at both ends.  After spending a majority of my winter break time hibernating in order regaining the necessary strength and energy to begin my penultimate semester I have found myself recounting what was learned/produced from the previous semester.  I will recount this by dividing each course into inputs/outputs.  

Inputs
640 — References to many photographers, some of my favorites include Jill Greenburg, Garry Winogrand, William Eggleston and Helmut Newton.   First, the class built fundamental knowledge of photography through a comprehensive understanding of the main parameters that affect exposure: aperture, ISO, and shutter speed.
 Following this first assignment we embarked on more artful tasks to develop an understanding of fine art photography.  Moving beyond technique, the remaining exercises explored, Light + Form, Portrait/Self-Portrait, Shooting in Multiples and Constructed Reality.  The final project of the class was a thematic photobook the synthesized the images shot throughout the semester into a cohesive package.
701  —  This studio was highly involved in a theoretical view of urbanism.  We studied and challenged the idea of a city in three ways: The new form of the City as a figure and a ground at once, the parts to whole relationship as derived from the architectural massing of the Sears Tower, and the manifestation of multiple grounds that exist as grounds to other buildings.**
737 — The focus of this class began with the apply-named, Situation Reports.  In groups of three, we tackled any one given issue/development in order to understand it on a macro and micro scale.  We looked into the Reading Viaduct Project located in the Callowhill District of Philadelphia, which is a plan for a linear park on the abandoned rail right-of-way.  Although it is adamant about not being just another High Line Park, the quickest way to describe the project is as Philly's own personal High Line.  Continuing from here, we each embarked on our own 'Campaigns.'  The post-industrial nature of the Callowhill District influenced me to focus my campaign on the reuse of vacant space.
741  — This course consisted of two aspects, an informal (but highly organized) lecture component and an image crafting component.  The lecture portion offered a carefully curated view on architectural theory from the 1968 protests to today.  Within this scope a lineage of architectural players was investigated, Bernard Tschumi, Rem Koolhaas, Zaha Hadid, Peter Eisenman, Daniel Libeskind and Greg Lynn.  Interwoven in these talks were philosophical notions of what the radical project of each respective time was.  To elucidate on the visual component to the course I will provide links to images rather than make a failed attempt with words: Cedric Delsaux, Digital Deception, Karezoid Michal Karcz, Erik Johansson, Andy Kelly.
Outputs  
640 — Other Places

701 — The City As an Aggregated Figure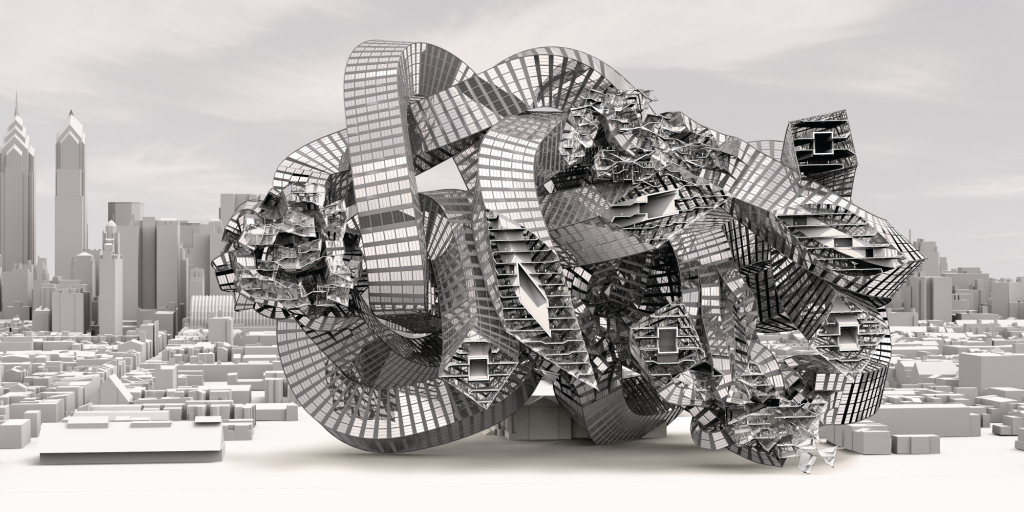 737 — Vision Box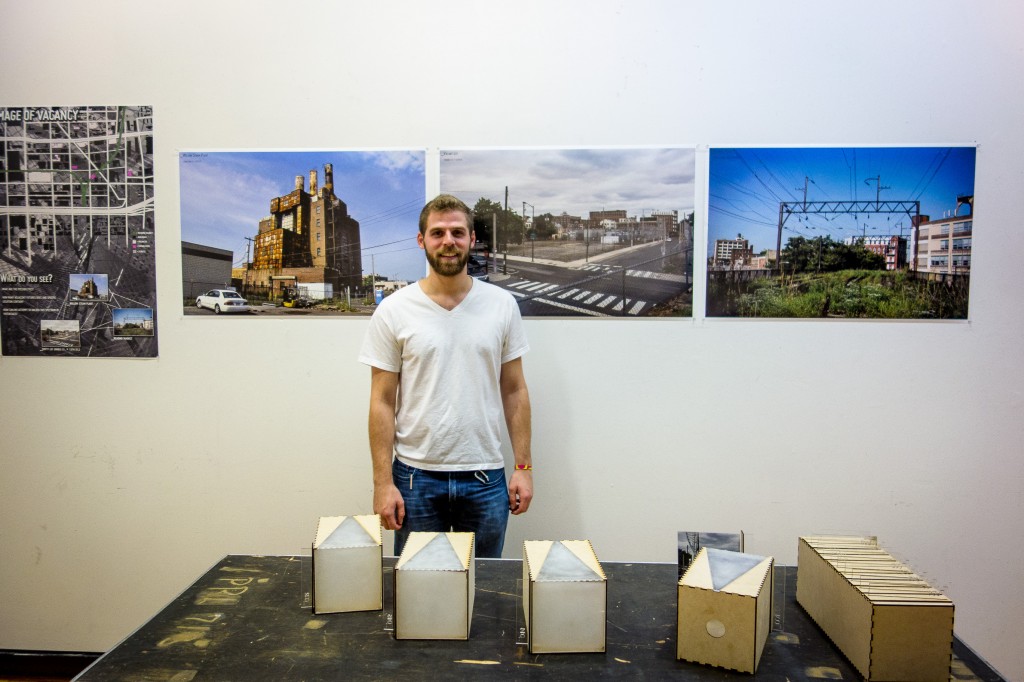 741 — Multiple Ontologies